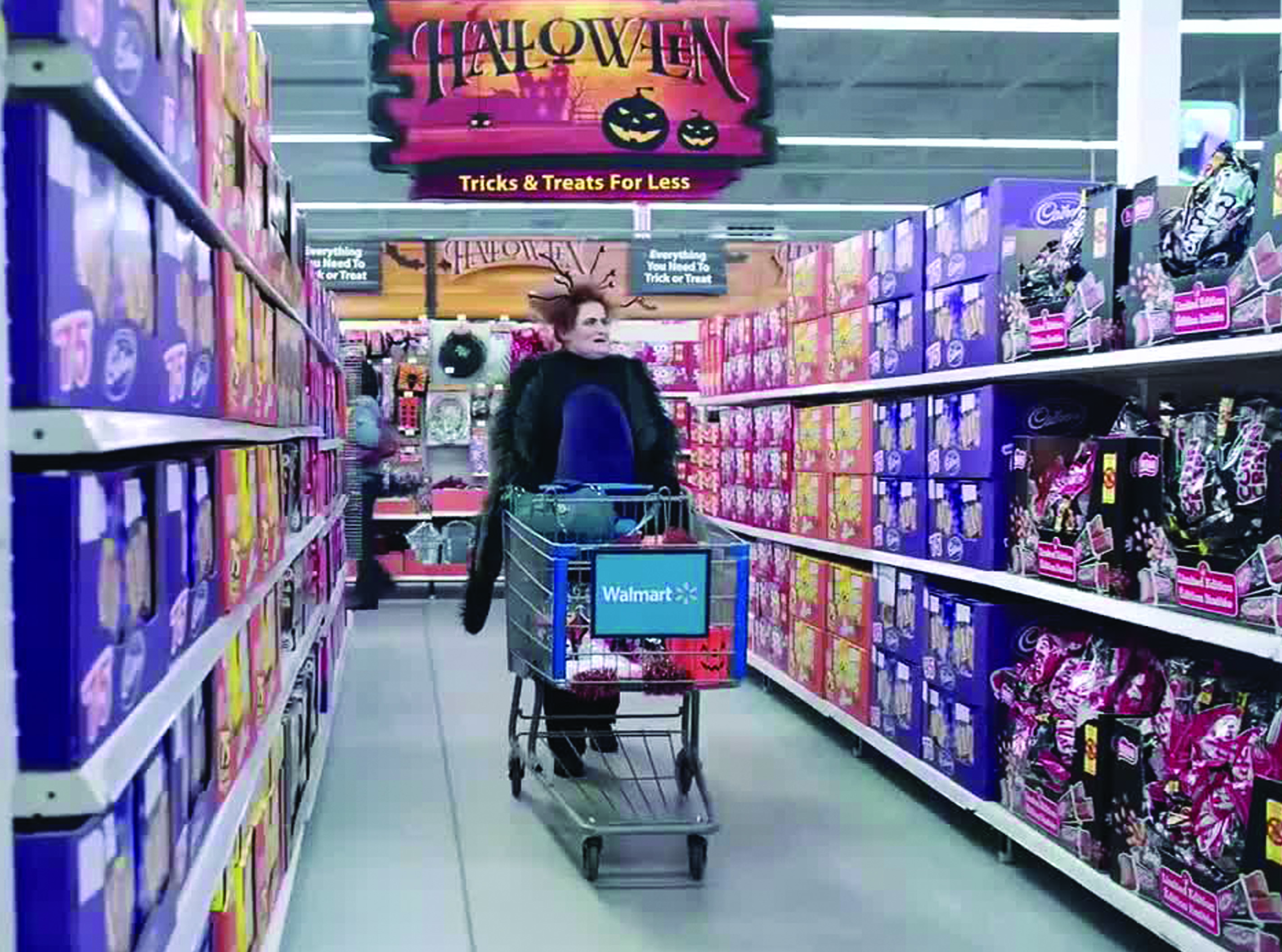 01 Nov

Wal Mart Decision Making Process

Yesterday I had to run to Wal Mart to pick up a few things for Halloween.  For future reference it's a bad idea to go to Wal Mart at 5:00 on October 31st.  There were costumes and bags of candy flying everywhere.  My second mistake was trying to push a cart through there… General Patton would have had a hard time getting a tank through!

Aside from the mass of humanity trying their best to get their "stuff" before everyone else took it, I saw two things that made me question the decision making processes at my local Wal Mart store.

Apparently a promotion minded manager decided that right next to the three ailses dedicated to Halloween "stuff" they should set up a "haunted house".  I am not joking… right in the middle of the store they put up a big black tent with every side closed.  I didn't go in the tent, there was a sign at the entrance saying "No Shopping Carts"… but I didn't have to go in to understand what it was.  There were "scary" noises and flashing lights seeping out of the tent along with the screams of all the elementary aged children whose parents were fighting over costumes and candy.  Kids were running though the haunted house and immediately running back to the entrance, a route that took them through the candy aisle which was full of adults and shopping carts!  I know it probably wasn't that scary, but I think that kids just liked the idea of being allowed to scream at the top of their lungs in a Wal Mart store… so they did.

Now, I am sure the same genius manager who decided this was a good idea also decided that the Wal Mart employees should be allowed to wear costumes… apparently with no guidelines.  I saw a vampire, painted face and all, stocking the shelves… a grim reaper, sickle in hand, pushing in carts… the greater was some kind of scary looking dead person… at the jewelry counter there was a woman with a robe on curlers in her hair and some kind of green face paint meant to be a beauty mask… and finally I was checked out by a cashier wearing some kind of mask that had red liquid in it so that it looked like blood was flowing down his face!   Apparently the management at Wal Mart did not think ahead… they must have underestimated the creative thinking and lack of common sense that most Wal Mart employees have.

It makes me wonder who is in charge of the decision making process there!

In connection, what is the decision making process that drives your decisions.  Do you think through the "big picture"?  It's pretty easy to let a creative idea run wild, sometimes it works out well other times it doesn't!  Just because an idea is creative, "outside the box", innovative, new, different, even limitless DOES NOT MEAN IT IS GOOD.  Take some time to evaluate ideas make sure they are not just creative, but they are good.

By the way… I know it sounds strange, but I think after their shifts ended many of those same Wal Mart employees must have come by my house trick-or treating!   What is with the adults holding out a pillow case to get candy?